Antonin Fourneau has developed a fun and beautiful installation that seems to mix electricity and water in a good way – for our viewing pleasure. Called Water Light Graffiti, the exhibit encourages visitors to douse the display with buckets of water, providing for lots of playful interactivity and wet sneakers.
The LED water screen is only on view in NYC for one week before it heads back to France.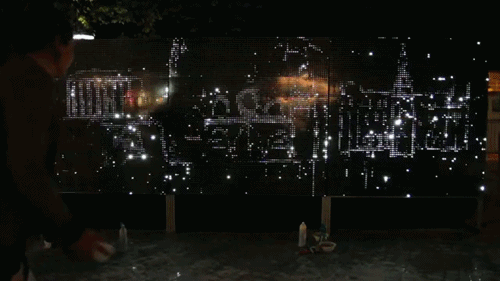 I'm excited to see this kind of display being incorporated into permanent outdoor / fountain installations.
The group also produced a nice making-of video as well. Link below.
https://vimeo.com/47095462#
More info: http://atocorp.free.fr/